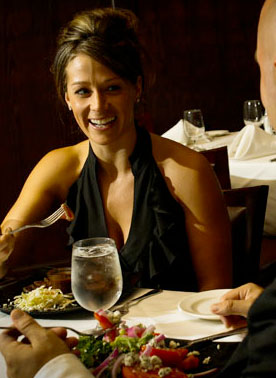 Mark's Prime Steakhouse has a goal to create a unique dining experience that will please the palate and soothe the soul. We serve the finest beef, the freshest seafood, premium wines and naturally fresh vegetables.
We are pleased to have been serving the finest quality dining experience since November 2002, more than 10 years ago!
We hope to see you very soon at one of our two great locations, Gainesville and Ocala!
Gainesville
Ben Pratt, General Manager
Mark's Prime Steakhouse
201 SE 2nd AVE
Gainesville, FL 32601
Fax: (352) 336-0070
gainesville@marksprimesteakhouse.com
Reservations:
---
(352) 336-0077
Private Events:
---
(352) 336-0077
Ocala
Michael Mink, General Manager
Mark's Prime Steakhouse
30 S Magnolia AVE
Ocala, FL 34471
Fax: (352) 402-0087
ocala@marksprimesteakhouse.com
Reservations:
---
(352) 402-0097
Private Events:
---
(352) 402-0097